At Swarthmore, almost everything we need is within walking distance. We can spend hours working on a paper, without worry how our laptops will stay charged. We don't need to pump our water, grow our own food, or figure out what to do with our waste.
Our mental separation from the material flows through campus distorts our frame of reference. It's easy to think of the College as a self contained entity and lose sight of the fact that we're really operating within a much larger system.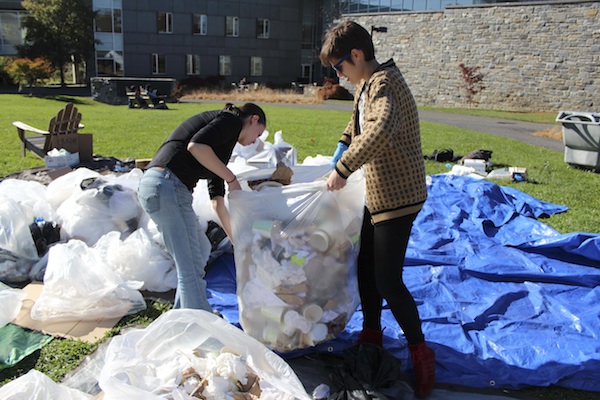 The campus's composition is in a constant state of flux, with things like food, people, and money continually pouring in and out.
In the Fall of 2015, this website was created by students in Changemakers (ENVS 005) with the intention of documenting our many states of flux. We wanted to help provide Swarthmore students (as well as staff, faculty, and all of us connected with Swarthmore College) with a better sense of how we interact with larger environmental and social systems. We hope it will serve as a starting point to understanding these issues.